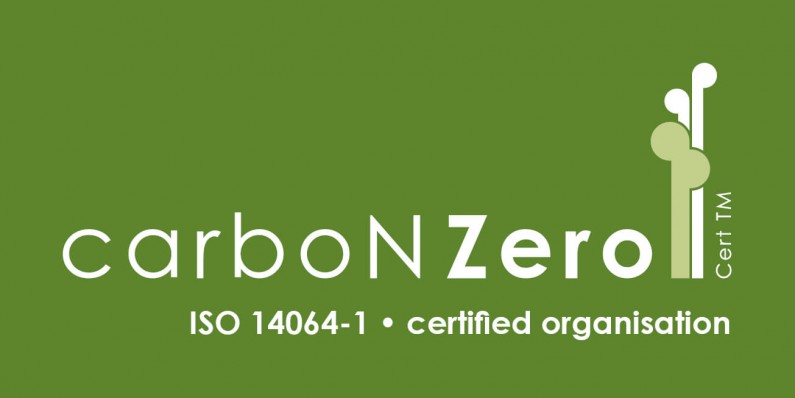 As a company that works exclusively with our environment, our livelihood depends preserving it for future generations. After recognising that we can make changes to set a positive example, like any business that wants to do better we looked doing just that, making it a priority this year to attain our CarboNZero certification.
This world leading programme, recognised in over 60 countries, meets and exceeds international standards and best practice when it comes to reducing carbon emissions, and the entire process took us around six months. By identifying every facet of our business that uses carbon, or more importantly emits it, we were able to do a carbon audit to calculate just how much carbon we're putting out into the atmosphere. This involved adding up all the ways we use carbon, with waste, vehicle and equipment emissions taken into account. 
Once our audit was complete, we had a full breakdown of our carbon output to identify the areas to make improvements in. This lead to a massive reduction in waste, but to be certified as a CarboNZero business we had to balance what carbon we use for things like powering our equipment and company vehicles.
This lead to the selection of and purchase of carbon credits, which are essentially an investment in projects that demonstrate methods of storing carbon through forest regeneration, avoid fossil-fuel consumption or reduce emissions into the atmosphere. We're lucky to be able to partner with the Hinewai Reserve located on the Banks Peninsula, purchasing credits from them that go towards restoring native flora fauna on near the coast.
Making the decision to go carbon neutral was a big step, but it was a step in the right direction for us and our environment. The process became a valuable tool in identifying how we can be more efficient and do better as a company, so recommend it to any business looking to make a positive impact.
If you interested in becoming CarboNZero certified read more about it on the Enviro-Mark Solutions website.